Looking for some great date ideas in the heart of Liverpool? You've come to the place!
Whether you're aiming to impress someone on a date or want to add some excitement to an ongoing romance, Liverpool's vibrant scene has got you covered. Get ready for our 10 best date ideas that will ensure your night out is far from ordinary.
So lets dive into the date ideas in Liverpool!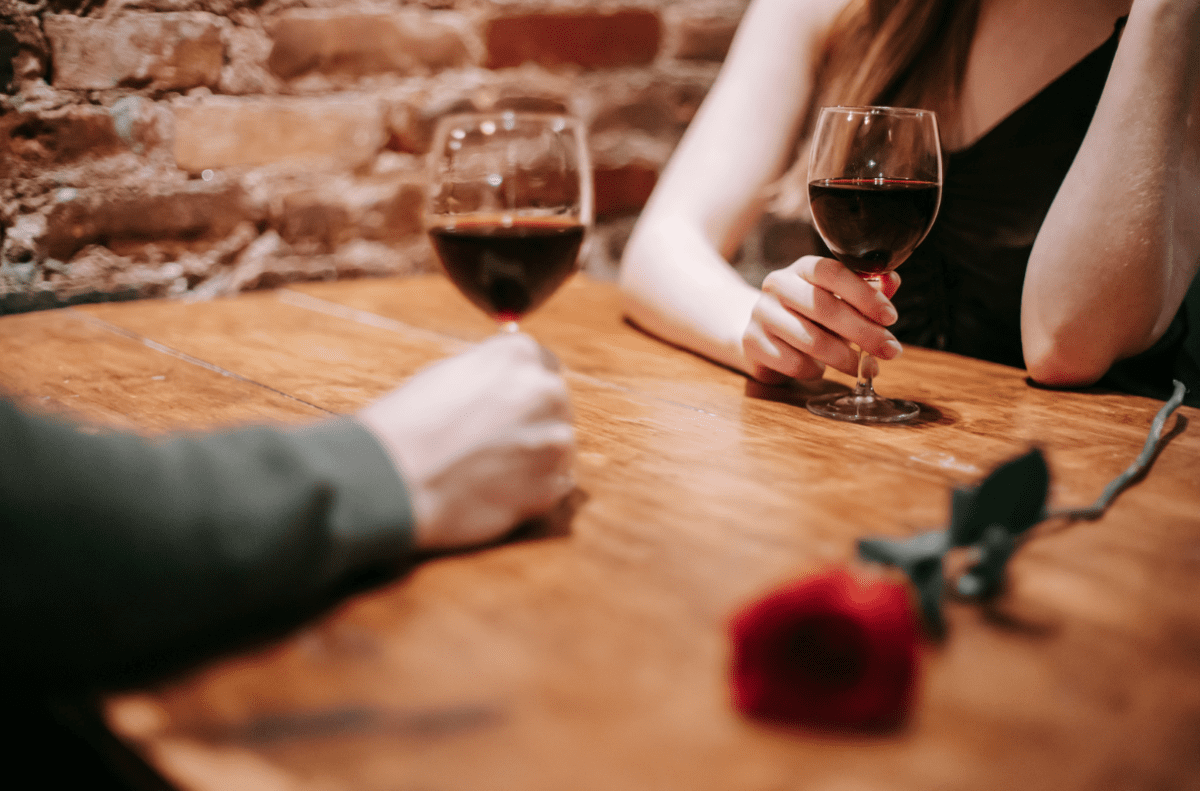 1- Bierkeller Liverpool
Let's kick things off with Bierkeller Liverpool. Fancy a pint or two in a lively Bavarian atmosphere right in the heart of Liverpool? Look no further. Bierkeller offers not just a fantastic selection of brews, but also an experience that'll make you feel like you've hopped over to Germany for the evening. With live Oompah bands, long wooden tables perfect for a chat, and a fantastic atmosphere, it's a top spot for a fun and different date night. It's the ideal spot for a fun and unique dating experience. So raise your glasses. Let's toast to that!
Learn more on Bierkeller Liverpool here.
2- Escape Live
Moving on to our next recommendation, the fantastic Escape Live! Located in the heart of the city, this place is a game-changer for a first date. Want to test your teamwork skills with your partner? Take on one of their escape rooms. After cracking the codes and successfully escaping, head up to their rooftop bar. With pizza serving slices and a breathtaking view, it's the perfect spot to relax and celebrate your achievement. Escape Live offers a combination of adventure and relaxation, making it an ideal choice for a first date.
Learn more on Escape Live here.
3- Junkyard Golf
For those looking to add playful competition to your date, let's talk about Junkyard Golf. Think wild, wacky courses, neon lights, and a lot of fun. It's a brilliant way to laugh, challenge each other, and see who's got the best swing in town. And even if ghetto golf isn't usually your thing, the quirky vibe of Junkyard will win you over. So, grab your putter and see if you can score a hole-in-one in the dating department. Game on!
Learn more on Junkyard Golf here.
4- Bold Street Coffee
For caffeine lovers and cosy date enthusiasts, we'd recommend Bold Street Coffee. Nestled in the heart of Liverpool, this spot is more than just a coffee shop. It's one of those hidden gems for those who appreciate a perfectly brewed cup of coffee. Whether you're diving deep into conversation or simply people-watching, there's something undeniably romantic about sharing a coffee with someone special. And let's not forget the delicious pastries on offer. So, if you're after a date that's a bit more laid-back but still buzzing with energy, Bold Street Coffee is your go-to.
Learn more on Bold Street Coffee here.
5- Liverpool International Music Festival
If you're looking to groove, sway, and sing your heart out on a date, then the Liverpool International Music Festival is where you need to be. Imagine this: a day filled with tunes from around the globe, the electric energy of fellow festival-goers, and the backdrop of our beloved Liverpool. It's not just about the music, though that's still amazing, but the whole experience – the food stalls, dance-offs, and those magical moments under the festival lights. Let's get dancing!
Learn more on Liverpool's International Music Festival here.
6- Tate Liverpool
Enter Tate Liverpool, an iconic spot where art and imagination collide. Nestled on the Albert Dock, this gallery is a contemporary and modern art treasure trove, offering a visual feast bound to spark deep conversations and inspire awe about Liverpool's past. It doesn't matter if you're an art lover or just dipping your toes into the world of creativity; something is mesmerising about wandering the halls of Tate with someone special, so for a date that's a bit sophisticated and thought-provoking, Tate's the place to be.
Learn more on Tate Liverpool here.
7- Yo Sushi School
Ever fancied rolling up your sleeves and diving into the art of sushi-making? Well, Yo Sushi School in Liverpool is calling your name. It's not just about eating (though, let's be honest, that's a big part of it); it's about learning the craft and having a laugh as you and your date try to perfect that sushi roll. Whether you end up with a masterpiece or something that looks… abstract, it's all in good fun. And the best bit? Devouring your creations at the end. So, Yo Sushi School is great for a date that mixes culinary adventure and playful challenges. Ready to roll?
Learn more on Yo Sushi School here.
8- The Alchemist
Alright, cocktail connoisseurs and lovers of all things magical, let's stir things up a bit! The Alchemist in Liverpool city centre is not just your average cocktail bar. It's a place where mixology meets alchemy, and every drink feels like a potion straight out of a fantasy novel. Picture this: bubbling concoctions, smoky infusions, and drinks that change colour right before your eyes. It's the perfect spot to add a touch of enchantment to your date. Whether you're whispering secrets over a shimmering elixir or simply soaking in the mystical ambience, The Alchemist promises a night of wonder.
Learn more on The Alchemist here.
9- The Cheese Crawl
This one will be a brie-lliant treat! Have you ever thought of combining your love for cheese with a delightful wander around Liverpool? Enter The Cheese Crawl. It's not just a tasting session (though there's plenty of that mouth-watering goodness); it's a journey through the city's cheesy history and its best dairy delights. As you nibble on everything from sharp cheddars to creamy camemberts, you'll also be soaking in the stories and sights of Liverpool. It's a date choice that's both delicious and delightfully different.
Learn more on The Cheese Crawl here.
10- Red Door Liverpool
Let's wrap up our list with a bang! If you're after a chic, vibrant atmosphere with drinks that are nothing short of art in a glass, Red Door Liverpool is the place to be. Tucked away, this gem offers an intimate setting, perfect for whispered conversations and shared laughter. With bartenders who know their craft inside out and a playlist that'll tap your feet, it's the ideal spot to add a touch of glamour and excitement to your date night.
Learn more on Red Door Liverpool here.
Also seen on: Liverpool's Best Rooftop Bars | 10 Best Liverpool Bars You Need To Visit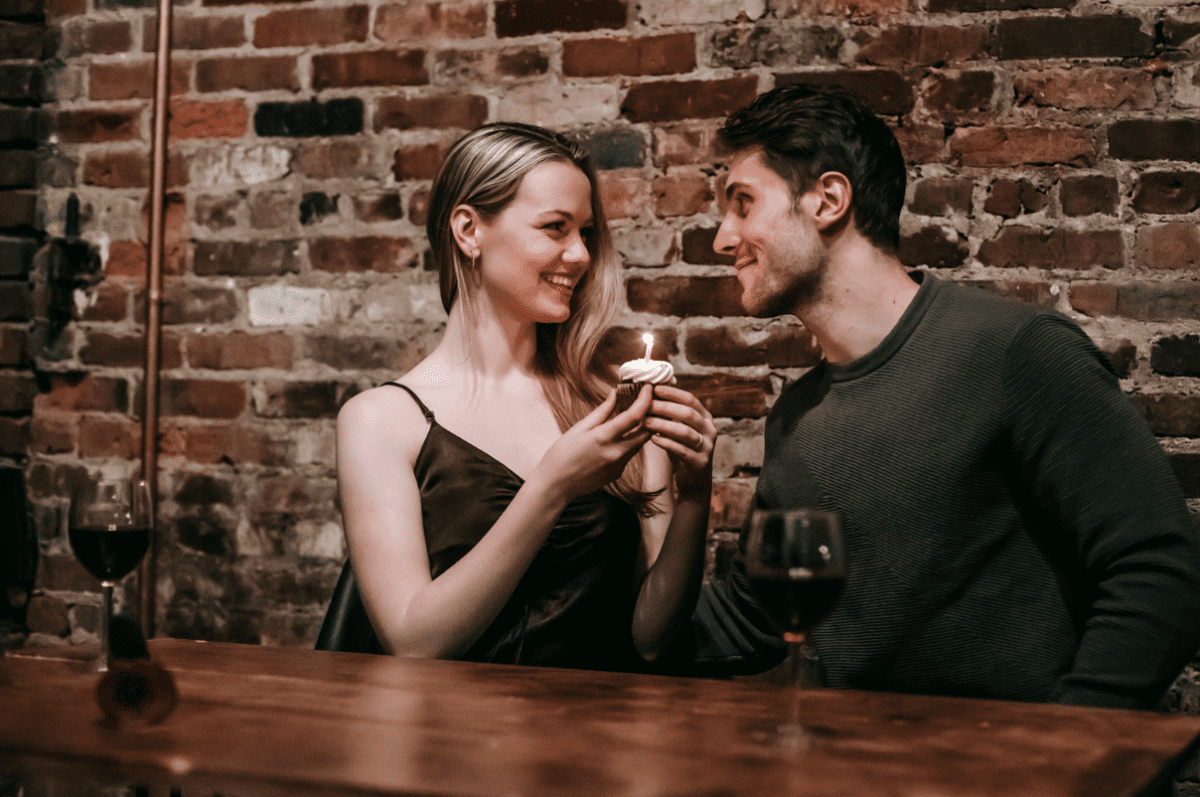 Liverpool truly is a treasure trove of date ideas, isn't it? From the lively beats of Bierkeller to the intimate whispers at Red Door Liverpool, there's something for every kind of couple in this vibrant city. Whether you're looking to challenge each other at Junkyard Golf, get artsy at Tate Liverpool, or simply indulge in some cheesy goodness with The Cheese Crawl, our date idea list has got you sorted. So, next time you're scratching your head, wondering where to take that special someone, just revisit this list and let Liverpool's magic do the rest. Here's to unforgettable dates and creating memories that'll last a lifetime.
Amazing Date Ideas Liverpool FAQs
We've answered some of the most frequently asked questions about some date night ideas below:
What are some romantic date night ideas?
Liverpool has plenty to offer if you want to dial up the romance. How about a moonlit stroll along the Albert Dock, followed by a cosy dinner at one of the city's intimate restaurants? Or perhaps visit the Tate Liverpool, where you can wander hand-in-hand, admiring the art and sharing whispered conversations. And, of course, there's always the magic of a live music performance at the Liverpool International Music Festival. The city's your oyster!
What's a good casual date?
Fancy something a bit more laid-back? No worries! A casual date could be grabbing a coffee at Bold Street Coffee and watching the world go by. Or, if you're feeling a tad playful, challenge each other to a round at Junkyard Golf. And let's not forget the fun of learning something new together at Yo Sushi School. Casual, fun, and oh-so-Liverpool!
Where can I go on a perfect date?
Ah, the quest for the perfect date! Liverpool's bursting with options. For a mix of enchantment and excitement, The Alchemist offers spellbinding cocktails in a mystical setting. If you're after something unique, The Cheese Crawl combines the city's history with delicious dairy delights. And for a night of glamour and vibes, Red Door Liverpool is hard to beat. Whatever your definition of 'perfect' is, Liverpool's got the answer.
What are some other date ideas in Liverpool?
Absolutely! Liverpool is brimming with romantic and fun date ideas. The Walker Art Gallery is a must-visit if you're both into art. It's one of the finest art galleries in Europe, showcasing everything from classical to contemporary pieces. It's a great place to stroll and get lost in conversation about your favourite pieces.
Looking for a fun date? Why not explore the vibrant culinary scene of Liverpool? There are amazing restaurants all around, especially on Castle Street. Whether you're into fine dining or just a cosy spot to chat, you'll find something that suits your taste buds.
A cinema date is always a classic if you're more into films. Liverpool boasts a range of cinemas, from mainstream blockbusters to indie films, ensuring you both have a memorable movie night. For those who love a laid-back morning, a brunch date is perfect. The city has a plethora of cafes and eateries offering delicious brunch menus. It's a great way to start your day before exploring other attractions.